I got to shoot the ASU vs UNT game on November 3. There was a second photographer there so I decided to play with lenses. I brought two Canon bodies, four Canon lenses, and the Canon 1.4x EF Extender III with me in my backpack (yes, it was HEAVY). The bodies were the 7d and the 1Dx and the lenses were the 100-400mm f/4.5-5.6L IS, 70-200mm f/2.8L IS II, 24-105mm f/4L IS, and 10-22mm f/3.5-4.5. The 7d ended up with the two smaller lenses, the 1Dx got the extender and the big lenses. As a bonus, the other photographer rented the Canon 400mm f/2.8 and I got to shoot a few frames with that one as well.
Before the game started, I trekked up to the top of one of the wings at Apogee Stadium with all my gear. My calves are killing me still.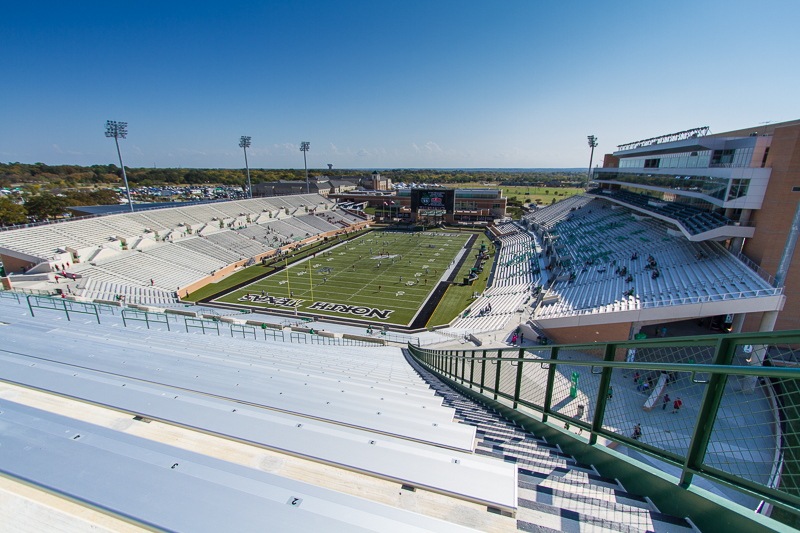 I wish UNT played a little better but I did get some really good shots of ASU. Final home game is next weekend. Can't wait to do this again next year! Thanks Blitz Weekly.