In the middle of a motocross shoot my Canon 7d died with the dreaded ERR 40. I've had the camera for a year and a half but the battery grip was new. I tried all of the suggestions to clear the error but no luck.
I looked inside the battery compartment and noticed the contacts were dimpled where ever the grip had a pin to make contact with it, some more than others. I think it's possible at least one of the contacts may have shorted through to the next layer which appears to be a power or ground layer.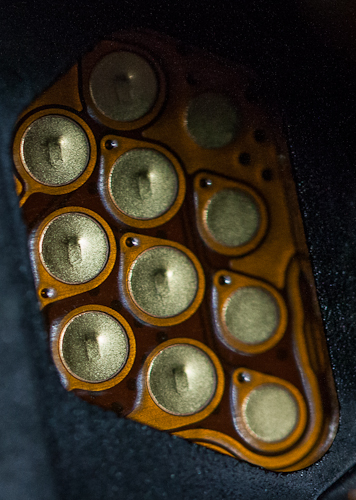 I sent the camera and the grip to Canon for repair. To my surprise, I got the repair at no charge even though the camera is out of warranty. The details stated that "the power supply assembly had shorted the unit" and the "power supply assembly was replaced". They examined the grip and found no problems.
I got the camera and grip back this afternoon, error gone. Removed the grip and still see indentations, not sure if it's the same board or not. I haven't had a chance to take any photographs yet. I hope I have no repeat of this problem.
Thanks to Canon repair in Irvine CA for a quick turnaround.